I'm so excited about this post because it kicks off my Halloween projects for 2016!  I have several great videos planned that I think you all are going to like.
The first is this fun Teenage Mutant Ninja Turtle treat bag inspired by the 80s cartoon version.  I wanted to challenge myself to create a bag that is budget friendly and an easily recognized character.  I really love how the bag is designed and it turned out exactly like I wanted…especially how the mask 'ties' look hanging off the side.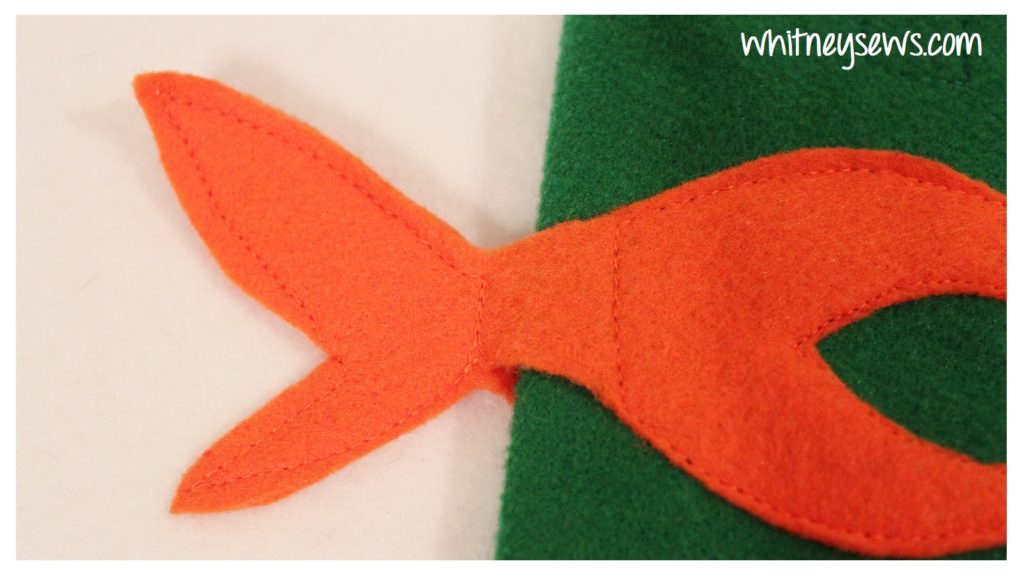 To make your own bag the only supplies you need are three pieces of felt and about one yard of ribbon.  The ribbon and one felt piece's color will depend on which turtle you want your bag to represent.  I went with orange for Michelangelo.
The first thing you need to do is create your mask template.  You can try to save the one pictured below and resize until it measures 10.5 inches from the left tip to the right edge.  But if that doesn't work I have measurements listed below to sketch out your own.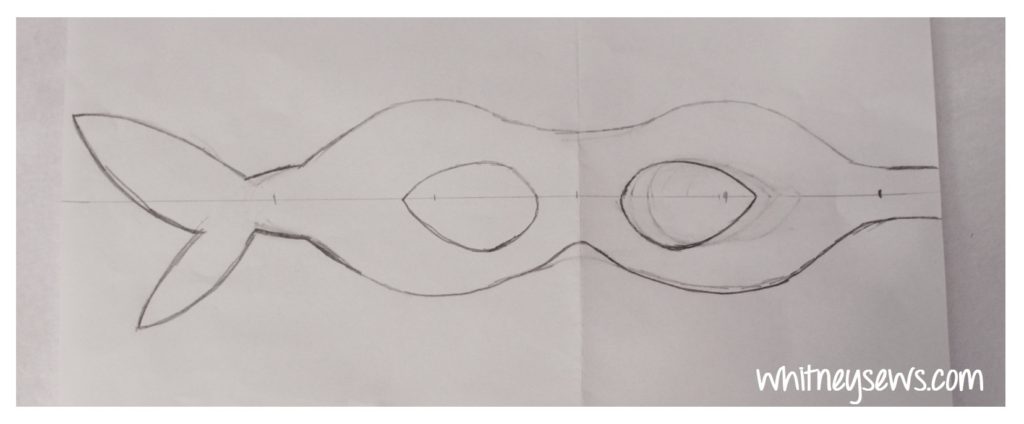 From the top tip to the flat edge - 10.5 inches
Top tip to bottom tip - 2.75 inches
Tallest section near eye openings - 2.5 inches
Left tip to left edge of the left eye - 4 inches
Each eye opening - 1.5 inches
Space between eyes - 1 inch
Right side of the right eye to edge - 2.5 inches
Once you have your template ready cut two mirror image versions from your felt and start sewing your bag together.  I show how to in my step-by-step video tutorial.  Click HERE to watch the video!
This bag is perfect for your little trick-or-treater or you can make a whole batch of them to give as party favors full of goodies at your next party.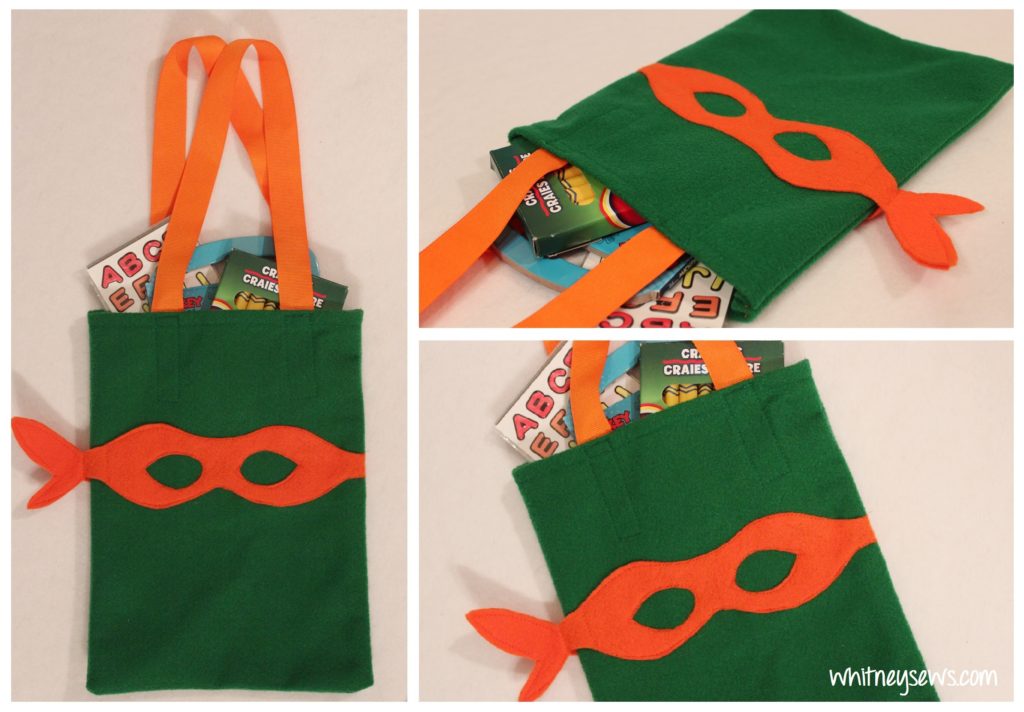 If this bag isn't exactly what you're looking for check out the other trick-or-treat bag tutorial I posted a few years ago. It can be made in any fabric to match whatever costume you (or your kiddo) are wearing.  The bag features french seams so all the raw edges are tucked away inside.
Click HERE to find the tutorial!
Want to learn how to make other types of simple bags??  Check out my entire playlist HERE!
Next week I'll have a new DIY Inspiration for you all featuring a beautiful Halloween quilt my mom made!  Until then, Happy Sewing!
-Whitney-