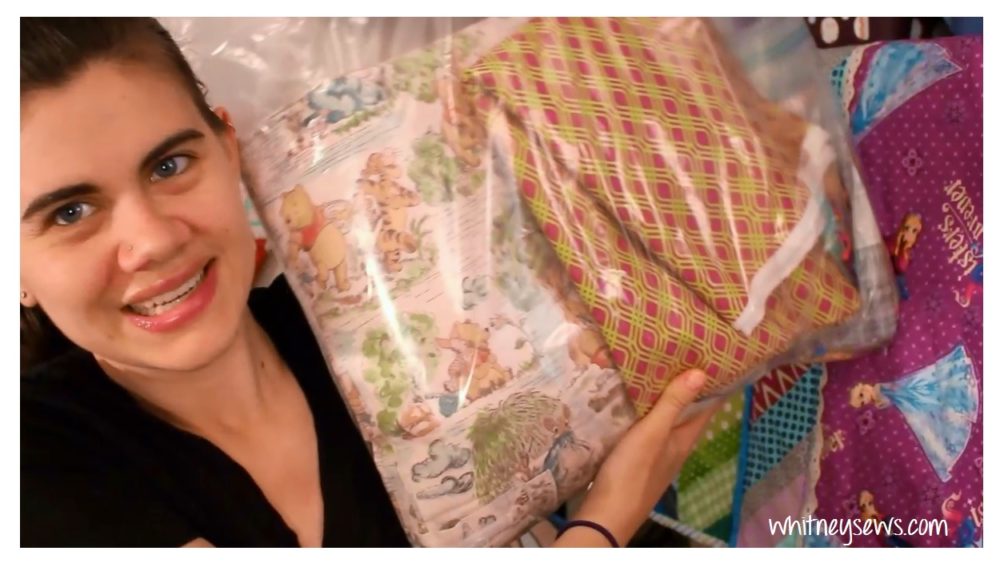 This week for my Sew Your Stash update I wanted to talk about some projects that I have planned.  One of my goals for this year is to make things for others. I have several quilt planned that I will be making and donating, but with 2 kids ages 2 and under it's often hard to find time to sew.  So in my video I show how I keep all those projects organized and ready for when I do get a chance to do a little sewing.
I have also been working on a new style of pillow shams.  There will probably be a tutorial on them in the near future and I do plan on selling the pillow shams themselves.
This time of year is really when the costuming season starts so I have lots of costume ideas on the brain!  (I think I'll do a whole separate video all about our costume plans).  My current costume project is for the Norman Medieval Faire that we attend every single year!  If you want to see all the videos I've done in the past about the Medieval Faire and our costumes, you can check out the playlist HERE!
And finally, I made a fun scrappy project inspired by some from the Sew Your Stash facebook group!
Check out the full Sew Your Stash update video HERE!
I hope you enjoyed this week's video and are having a great time sewing from your own stash!  Until next time, Happy Sewing!
-Whitney-