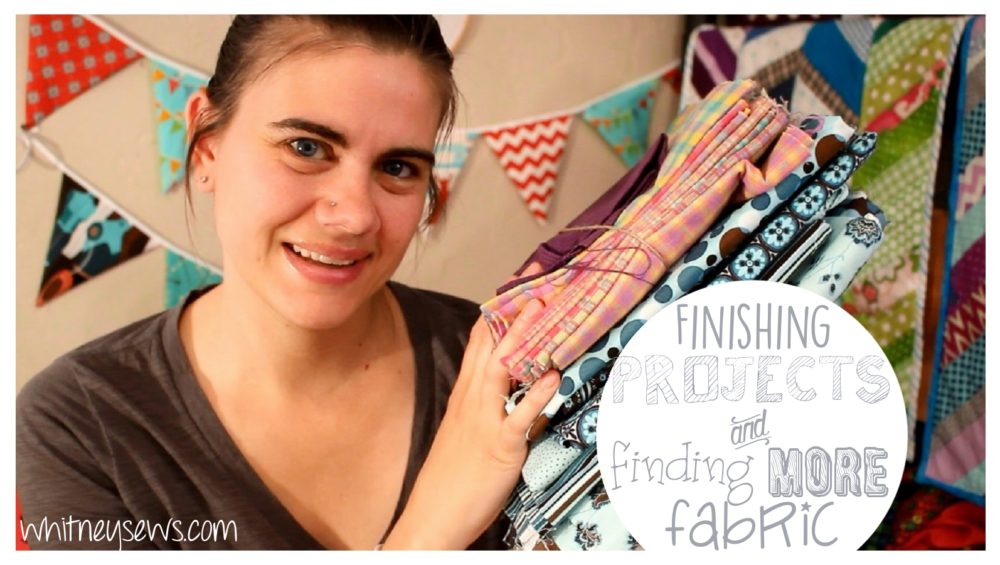 It's amazing what taking one week off can accomplish!  Since my last Sew Your Stash update I took one week away from youTube and found my mojo!  I completed several projects, including two WIPs, two costumes, and much more.
I decided to treat myself to a few new sewing supplies as well to keep me motivated and more efficient! Check out the goodies I treated myself to HERE!
And lastly, I somehow managed to find 'new' fabrics in my stash.  I opened up a tub of fabric that I see every single day and had forgotten about EVERY SINGLE fabric in there!  That means I have lots more fabrics to play with than I thought I did.
Check out my completed projects and newly found fabrics HERE!
How is your stash busting going??  What projects have you completed?? I would love to hear about them in the comments below!  Until next time, Happy Sewing!
-Whitney-