This project truly is one of the easiest you will ever come across! You may be wondering what unpaper towels are, they are the fabric equivalent of paper towels.  They are not cloth napkins to be nicely folded and used to dab your chin during dinner, but a towel that is intended for any kind of mess or clean up you would use a paper towel or wash rag for.
These in particular are for my daughter.  She is very into napkins right now and wants a new one at each meal. That can quickly add up to a lot of paper napkins.  So I decided to make some she can use and reuse over and over again.  I made sure they are fabrics and a size that will work well for her.  They are flannel on both sides and finish about 8.5 x 8.5 inches. Some of the pieces I used were scraps, so I simply sewed two pieces of flannel together and then cut it down to the right size to use.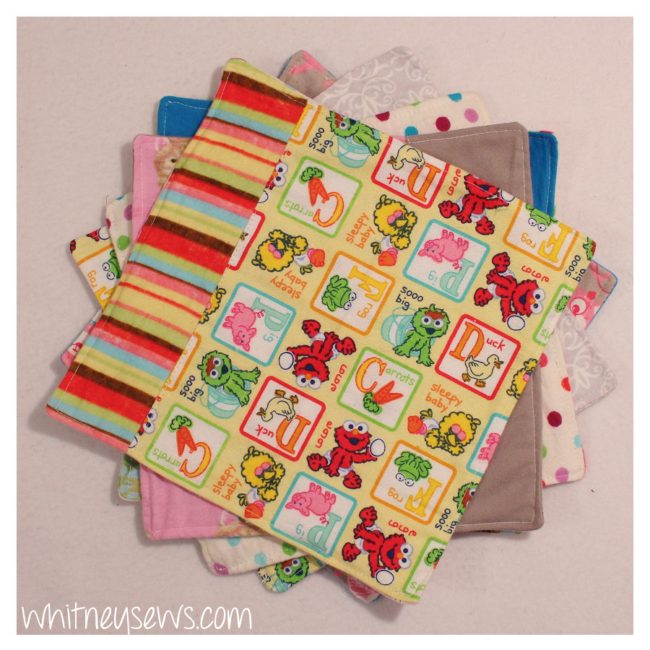 You  can make smaller ones with flannel on one side and a soft minky on the other for face cleaning cloths.  Or try using microfiber or terry cloth for some nice cleaning cloths!
Ok, so what makes them so easy and beginner friendly?!?  I'm glad you asked!  You can make this project in any size.  Use whatever seam allowance you are comfortable with.  Sew as fast or slow as you want.  Use whatever materials you want.  Sew only two seams (all straight lines!) and they are done!  They don't have to be pretty because it's all about function.  That is truly as easy as it gets!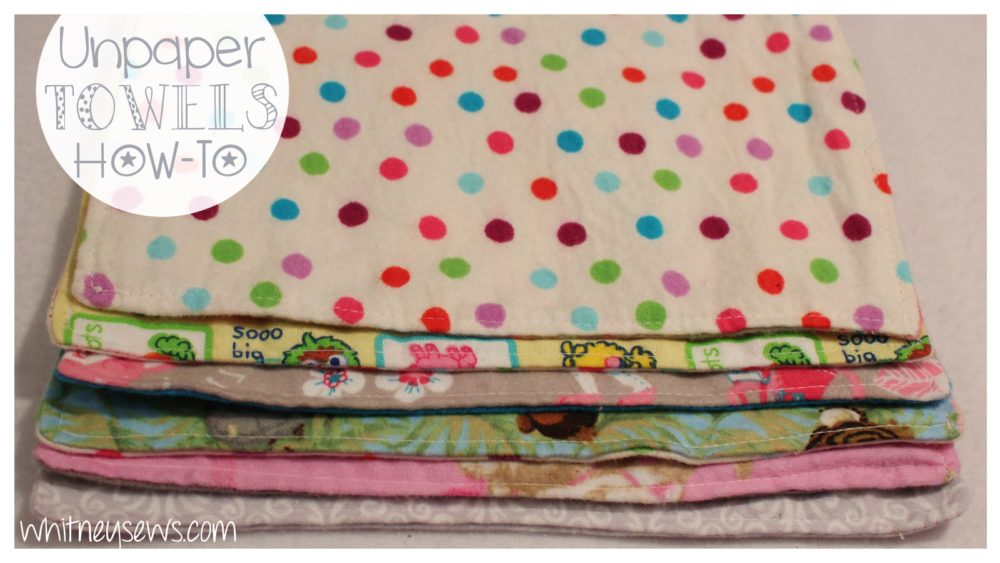 Watch the full step-by-step tutorial HERE!
Like the supplies I used??  You can check them all out in the links below.
**These are affiliate links which means if you order anything after clicking the links I earn a small percentage that helps me keep bring you more tutorials like this one. **
Fiskars Rotary Cutter – http://amzn.to/2ohf1C5
Dritz Cutting Mat – http://amzn.to/2onxtWJ
Omnigrid Rulers – http://amzn.to/2oF4bSH
Microfiber Towels – http://amzn.to/29ZsveU 
Craft Clips – http://amzn.to/2mUu6JD
I hope you enjoyed this project!  It's great for beginners to get comfortable with their sewing machine or a quick afternoon of productive sewing for a more experienced sewer.  
Make sure to leave a comment if you want to see more easy, beginner friendly projects like this one. Or are you attracted to the eco friendly aspect and want to see more tutorials for reusable cloth alternatives for every day products??
Since starting my Sew Your Stash Challenge I have starting sewing and using cloth alternatives for feminine hygiene pads and paper towels and am looking for others to try!  Let me know if you have some cloth alternatives you think I should try!
Whew, I think that is it for today!  Make sure to come back next Wednesday for another new tutorial!  Until then, Happy Sewing!
-Whitney-