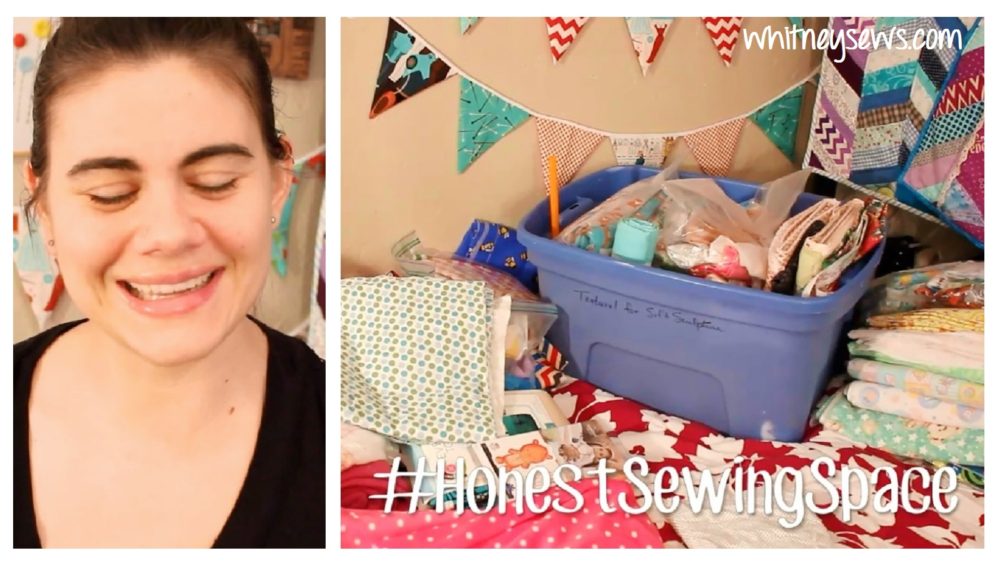 If you are anything like me you probably have fabric tucked away in every nook and cranny of your home and don't even remember what half of it is.  I have four tubs of material in the garage (denim, home decor, fleece and clothing to repurpose), a large bag of sheets to repurpose in the hall closet, and then there is the entire sewing room…  In there you will find a laundry hamper full of more sheets to repurpose, a tub full of cotton and flannel, a closet with multiple bags and boxes full, and the shelving unit next to the bed piled high with materials.  I'm sure I left something out, but you get the picture.
Some of the material has been purchased by me and some has been given to me by friends.  Since I didn't hand pick of the fabrics myself I tend to not reach for and use a good portion of it. But it's time for that to change!
I was recently searching for materials to make my oldest daughter a carseat poncho and I didn't find exactly what I needed in my stash.  I considered purchasing something new, but thought 'enough is enough!'. I hardly use fleece as it is, so there was no way I was going to buy more of it when I already have a tub full!  So I sewed together two pieces a dark grey fleece left from my Totoro costume and had the exact size I needed.  The grey material was for the lining so it really doesn't show and I think it turned out adorable (the tutorial is coming Wednesday, January 25).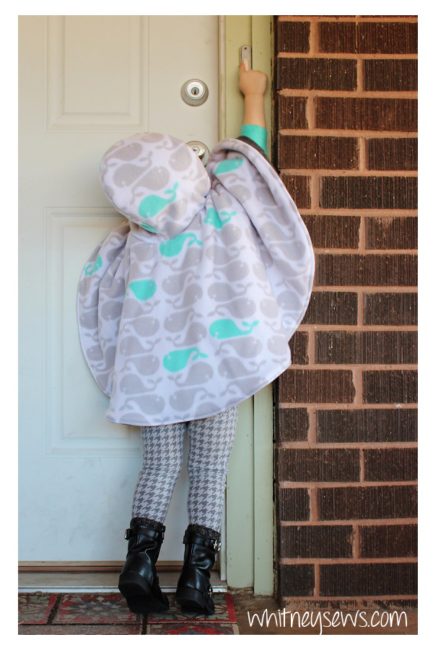 After that I was inspired to take on my entire stash!  I am tired of not having space for everything and being overwhelmed.  So this year I am going to sew my stash!  I want to see just how much of a dent I can make when I set my mind to using what I already have on hand.  It will be fun to see what kinds of projects I can come up with this year.
I set a few specific goals for myself to help me stay on track.  You can hear all about my goals in my video HERE!
I forgot to share it in the video, but a few weeks ago I was planning what I want to make and wear to this year's Medieval Faire.  I decided I needed about 3 yards of purple material to make something like THIS (more of the costume later).  I really didn't want to go out to several fabric stores to find what I needed and pay who knows how much.  On a whim I decided to look through two boxes of fabric in my closet that I was given when a friend's mom passed away almost 7 years ago.  I had gone through them several times but could never seem to remember what all was in them.  About half way down in the box I found… 3.25 yards of purple fabric!  I had exactly what I needed right in my stash and I didn't even know it!  It got me to thinking about what else is possibly 'hidden' away that I could be using and loving, but I don't even know it's there.  I'm going to dig in and find the treasures and start creating gems with them!
I hope you will join me on this challenge; go through your stash and start using it! Since I started this challenge I have been more motivated and accomplished more than I had in a long time.  I am also sharing my #HonestSewingSpace so you all can see just how crazy and cluttered my life is.  I think the more real we are with each other the more encouraging it can be.  (If your space isn't cluttered, that's great too!  Feel free to share if you have an organized space and offer tips for how you keep it that way).
Let me know if you have a huge fabric stash and want to join in on this challenge.  I would love to know what goals you set for yourself!
**Edit – so many people expressed an interest in having a facebook group where we can share and encourage each other, so I created one!  You can join in the fun HERE!**
Happy Sewing!
-Whitney-