This week I'm sharing a project I am so excited about!  Not only is it cute, warm and functional, but it is REVERSIBLE!  You all know if I can find a way to make something reversible then I will do it!  You can see several other reversible projects  HERE!  This car seat poncho also saves a lot of time and energy when going places with your kids.
If you have young children you know about the car seat routine.
Put on your kid's coat and get them to the car.  
Take off coat and buckle kiddo into their car seat.  
Get to store, unbuckle kid and put coat back on to go into store.  
Leave store and take coat back off to buckle into car seat. 
Repeat at EVERY SINGLE STOP!
It gets old really quick, but it's much safer than wearing a coat in a car seat (because the straps aren't firmly secured against your child, but instead are going around lots of bulky material).
But that is what makes the Car Seat Poncho so BRILLIANT!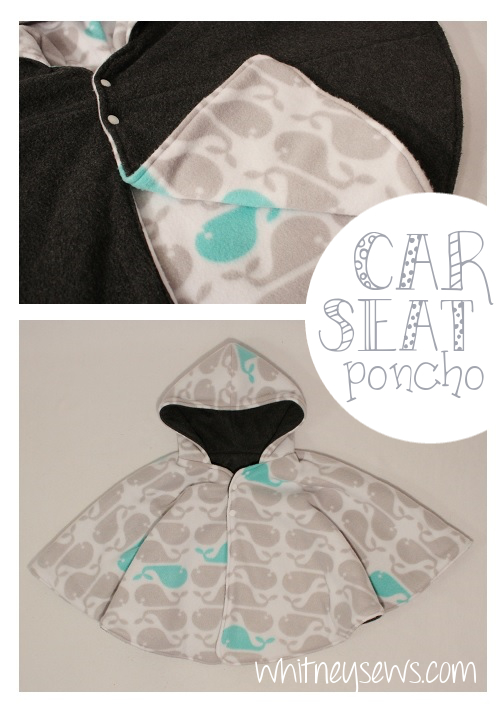 It keeps kiddos warm in and out of the car and allows you to safely buckle the car seat straps underneath the poncho.
Anyway, enough of my excitement about the poncho itself and onto telling you how to make it!  You will need about 1 yard each of two different fabrics.  I used fleece for both of mine, but you can get creative and use a laminated cotton for one side to make a rain poncho or whatever materials you like.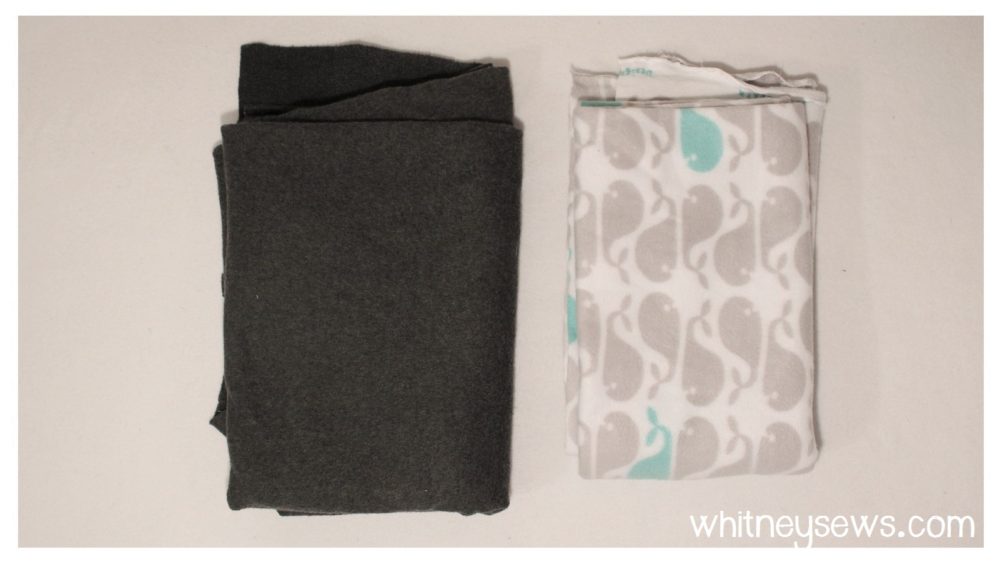 After you have selected your supplies you will need to make two simple pattern pieces.  The first is a hood.  I simply traced a hoodie my daughter already owned and added a half inch all the way around for the seam allowance.  (If I remade this I would trace a hoodie one size larger to make it a little roomier since it's two layers thick).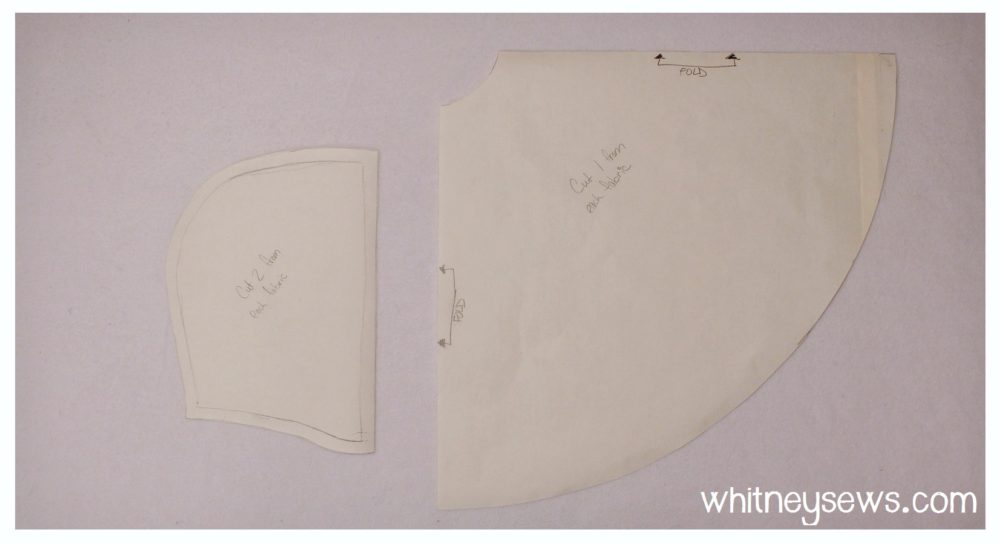 The second pattern piece is 1/4 of a circle.  I show exactly how to make this style of circle pattern in my Circle Skirts 3 Easy Ways video.  You make your pattern the same as shown in that video using the measurements you need for your child.
For this size poncho (about a 2T/3T) use 2.25 inches for the neck radius and from the 90 degree corner of the paper to the full length of the pattern is 17.5 inches.  This will fit perfectly on one yard of fabric. Peyton is 36 inches tall and this is a great size for her. If your child is larger than you will need a little more material.


After you have your pattern pieces it time to get started!  In the video tutorial I show exactly how to fold your fabric to ensure there is enough room to cut out all your pieces and how to sew it all together.  Because the poncho is fully lined/reversible you don't have to hem any curved edges!    Click HERE to watch the full how to!
There is really nothing complicated at all about this project!  Don't forget to pin and share this post so it's easy to find when you're ready to make your own car seat poncho!
This video and last week's infinity scarf with a zipper pocket were both requested tutorials.  If you have a project you want to see a how to for let me know in the comments down below.
Come back next Wednesday for a new video and until then, Happy Sewing!
-Whitney-
**You may have noticed in the video that there is a large seam across my grey material.  That is because I was using leftovers from my Totoro Kigurumi and had to sew a few pieces together to have a large enough piece.  Wondering why I didn't just use something else or go buy more??  Because we were on a spending freeze and I have challenged myself to sew through my giant fabric stash.  Find out more about that project and how you can join in HERE!**