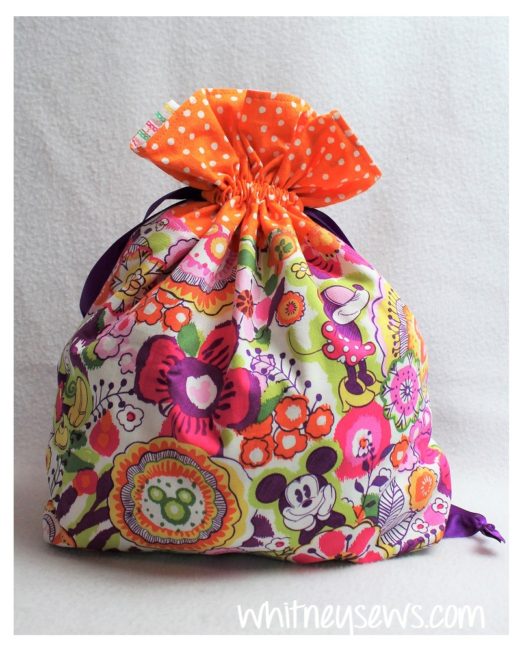 Now that the holidays are over I've been trying to come up with ways to keep our house more organized – especially the kids toys!  I posted two drawstring bag tutorials a couple of months ago and they inspired this bag.  I wanted to make sure it could hold both of our duplo block sets, so a boxed bottom was very important.  I also thought it would be fun to have a contrasting section at the top.
I started digging through my fabric stash to see what the kids might like.  I came across a Minnie Mouse print left from another project.  Skyler loves Minnie Mouse right now so I knew she would love this fabric for the bag.  After I found a couple of other coordinating fabrics I was ready to start.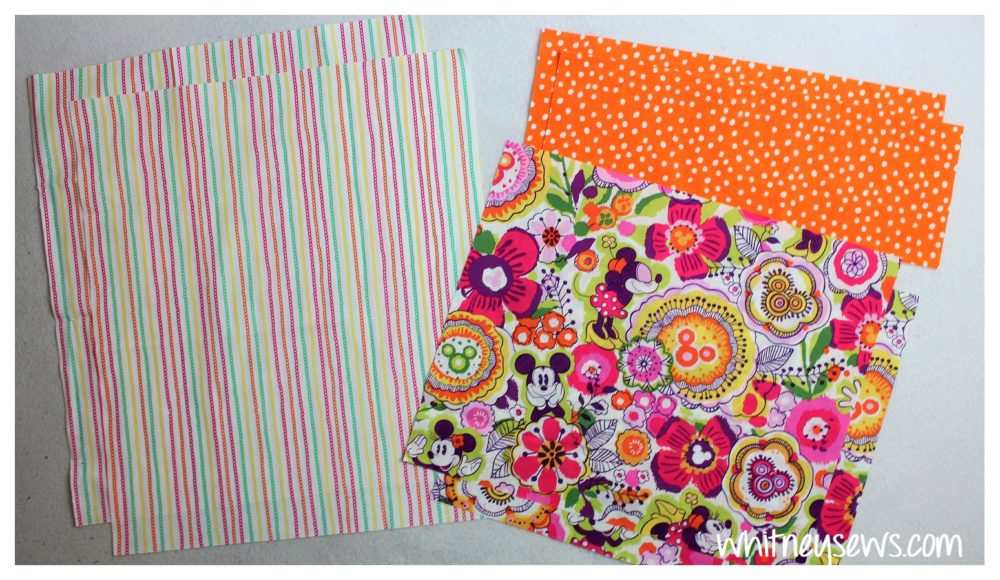 The height of the two outer pieces added together should be a half inch more than the lining piece.  So my lining is 14 by 16, the contrast top is 14 by 5 inches and the bottom is 14 x 11.5 inches.
By the way the contrasting top is a great way to add visual interest.  It's also a fantastic way to use scraps or make the most of a favorite print you don't have a lot of.
Check out the step by step tutorial HERE to see just how easy this bag is to make!
So what is your favorite part of this bag? The contrasting top or the boxed bottom? Next week I'll have another organizing DIY and until then, Happy Sewing!
-Whitney-