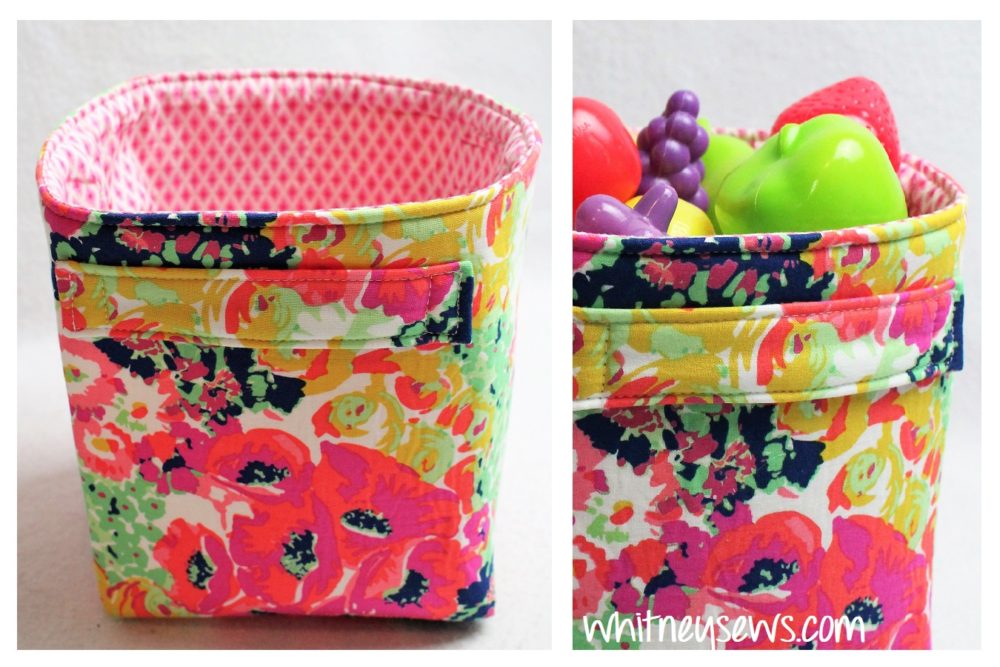 This year we got our youngest daughter a play kitchen along with a set of dishes.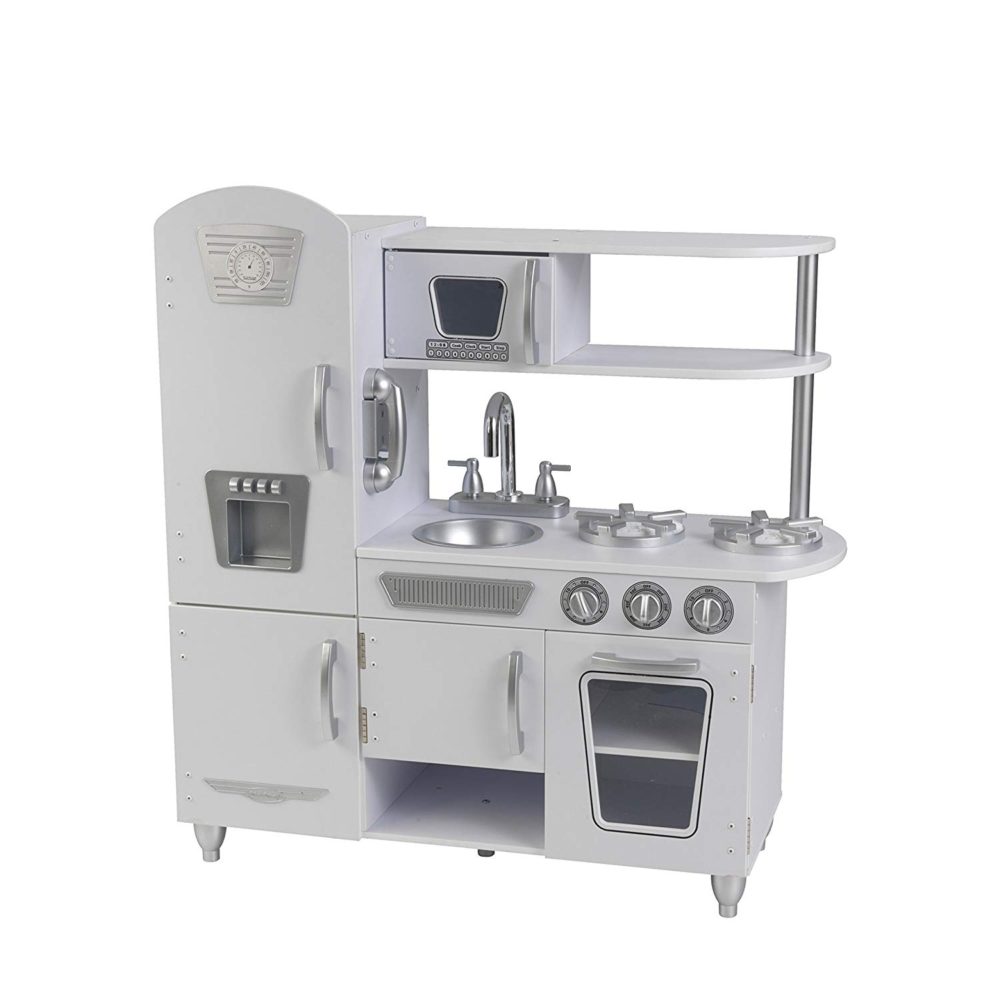 She absolutely loves it, but definitely needed some help keeping everything organized. So I grabbed a few things from my stash and made her a fabric storage bin – the perfect size to hold all the plastic dishes.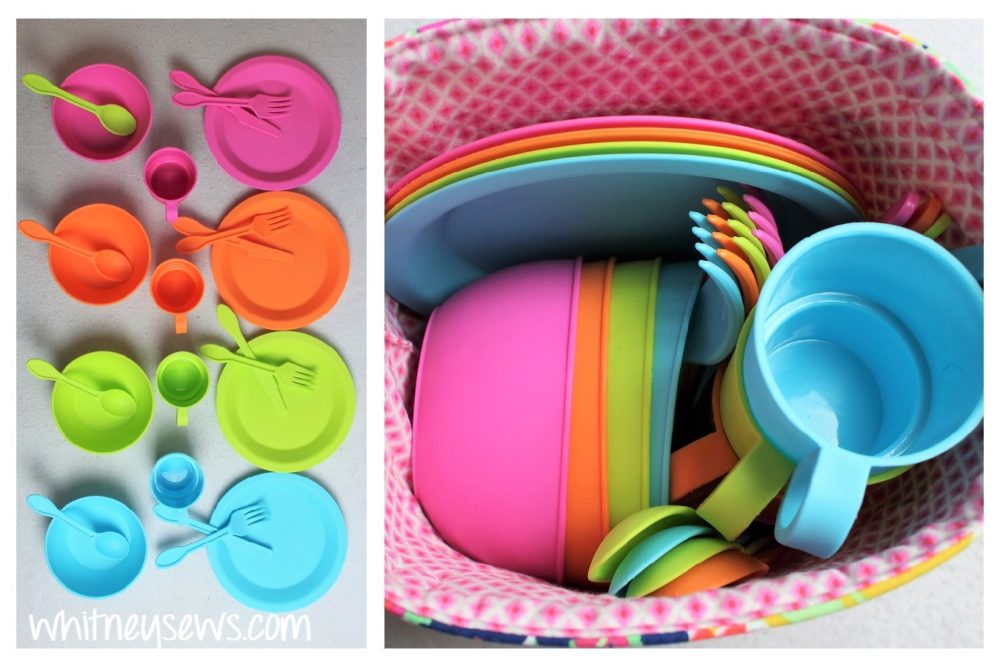 I chose to use Bosal In-R-Foam Plus as a stabilizer for the bin.  I love how much structure Bosal foam provides!  Skyler plays with the bin all day long and it is really holding up!  You can find the Bosal In-R-Foam Plus HERE!
I started with a scrap of Bosal foam measuring 20 x 12 inches.  Since the piece was so long to start with I kept it as one piece and used that to my advantage.  This meant I didn't need to sew a seam at the bottom, but I had to make sure the fabric print was non-directional (or looks good from any side and doesn't have a specific top to the design).
I fused the outer fabric to the foam and cut the lining to match.  After the sides were sewn I boxed the corners so the basket is 4.5 inches deep.  Making a fabric basket like this is actually really similar to making a tote bag.  If you want to learn more about making tote bags check out the playlist HERE!
Anyway, my basket finished right at 4.5 x 6 x 7 inches which was perfect for holding THIS dish set.  But you can customize the storage bin to suit your needs by changing the starting size and how deep you box the corners.
Check out the full step by step sewing tutorial HERE!
Is there an area in your home that needs some organization help?!?  I've been really focusing on sewing organization solutions for the toys in our house.  I have one more organizing video coming next week.  Until then, Happy Sewing!
-Whitney-