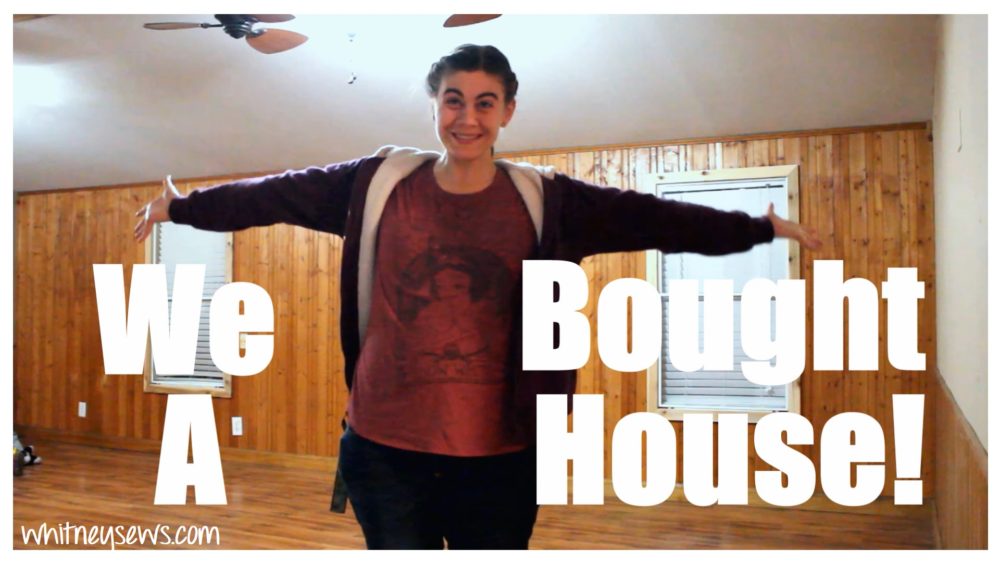 Hi everyone!  I am so excited to share some news this week!  WE BOUGHT A NEW HOUSE!  If you've been following my vlog channel you already know about the struggles we had getting to closing day, but the day has come!  We bought a remodeled mobile home that sits on almost 2 acres of land.  We have been looking for a place with land for nearly 5 years and we fell in love with this property as soon as we saw it!
We started moving in the day we signed, but not before I filmed an empty house tour.  I thought it would be fun since I get requests for room tours and house tours all the time.  Check out my empty house tour HERE!
I'm really looking forward to getting my sewing room set up because I haven't sewn anything in weeks!  There are several projects I have been planning for the past year or so, but didn't have a large enough space to film them in (because of the amount of clutter in my sewing room!).  I'm hoping to tackle some of them very soon!
We currently do not have internet access at our new house, so I'm uploading for the McDonald's in the next town 🙂
Not ideal…but works until we get something set up at home.  But I'm ready to head back home, so I hope you all are having a wonderful week.  Until next time, Happy Sewing!
-Whitney-