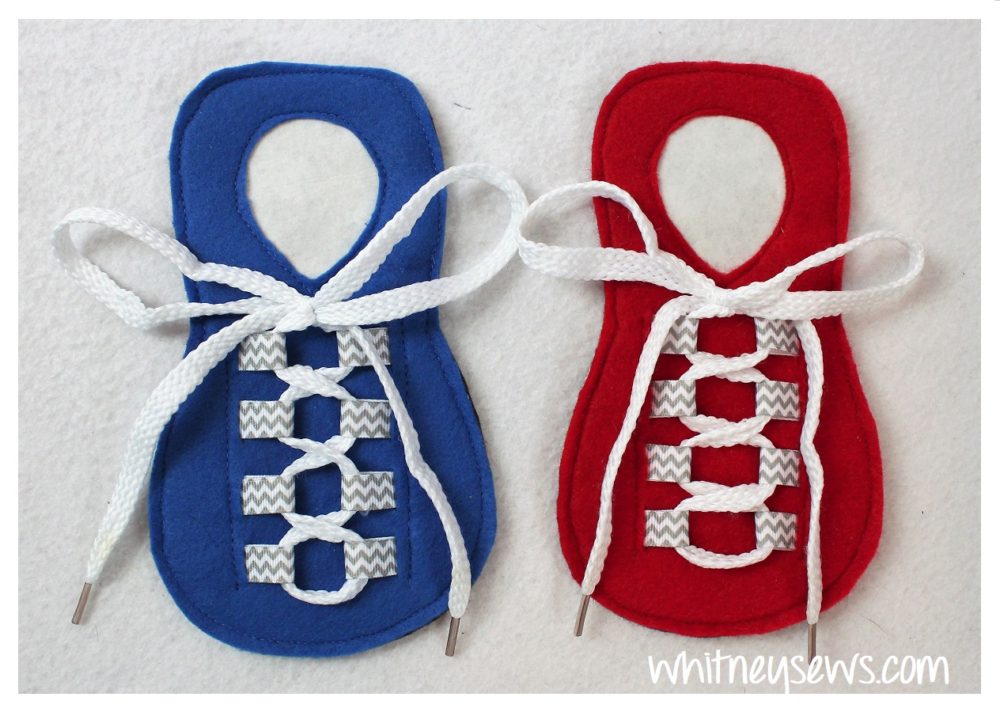 It took us a bit, but we are (mostly) moved into our new house, got (slow) internet set up, and are back to (casual) homeschooling! Didn't know we moved?? Check out my empty house tour HERE! It felt so great to get my sewing room set up enough to get back to sewing. The first thing I made was, of course, something for my kids. I made a felt shoelace tying helper for each kid so they can learn how to tie their shoelaces.
These shoes only take a few basic supplies – two pieces of felt, a heavy stabilizer (I used Pellon 65, but use whatever you have in your stash), 3/8 inch wide ribbon, and a 36 inch shoelace.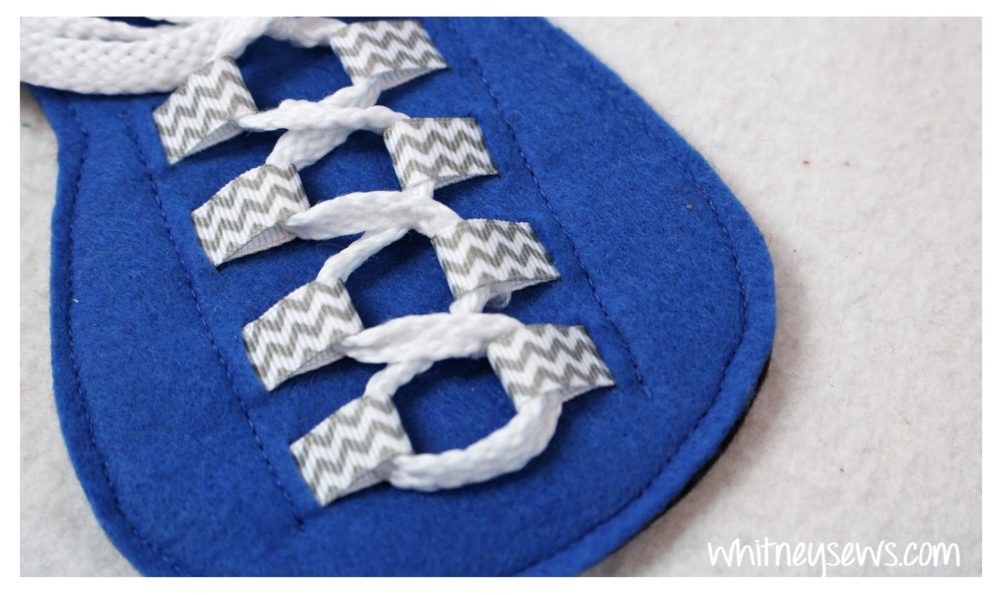 To start make a shoe shaped template, I'll have the measurements I used listed below, but feel free to make your own template in any size you like.
After making your template there are only a few seams to sew making this a quick and easy project. Click HERE to see the step by step video tutorial!
Template measurements
Top to bottom – 6 ¾ inches
Width at the widest point – 3 ¾ inches
Width at narrowest – 2 ¾ inches
Ankle opening at largest – 1 ½ x 2 inches
Ribbon slits – ½ inch long in two rows spaced 1 ¾ inches apart
If you make this, or any other project from a Whitney Sews tutorial, please share a picture with me using #WhitneySews
You can watch more tutorials like this one HERE. Until next time, Happy Sewing!
-Whitney-