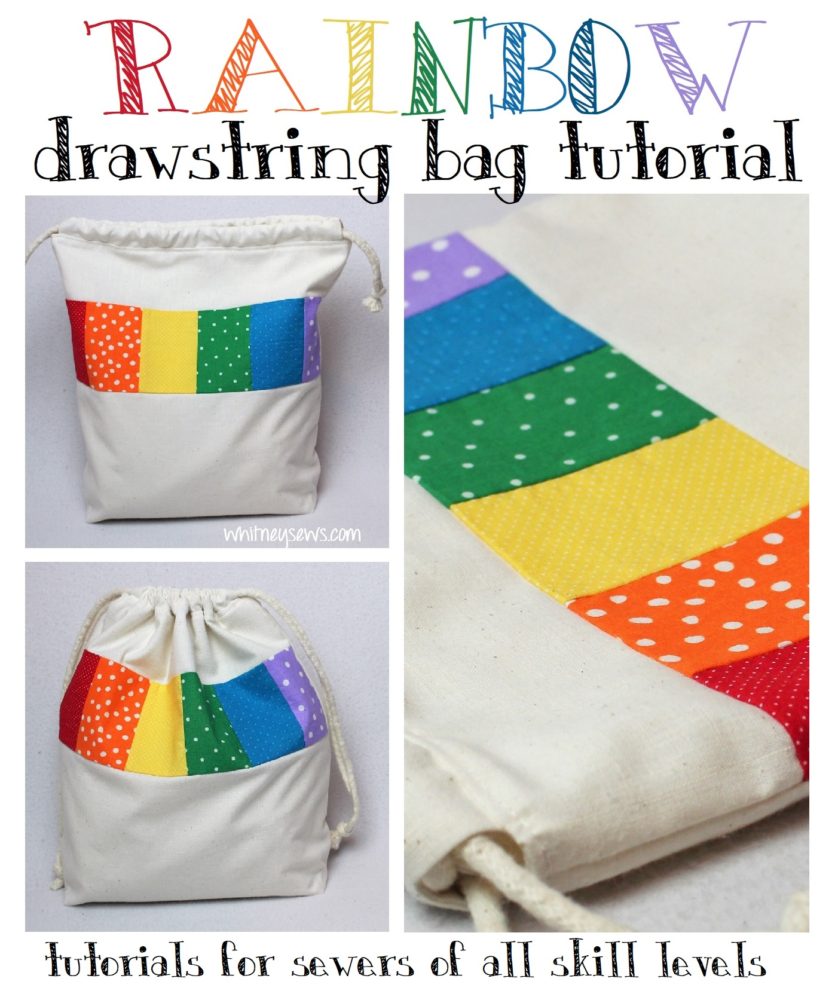 If you've been around Whitney Sews a while you know I LOVE things in color order!  I've already passed this love on to my kids and we have a rainbow colors song we like to sing.  This week I was inspired by my polka dot fabrics to make a Rainbow Drawstring Bag and I couldn't be happier with how it turned out!
I wanted the rainbow strip to stand out as much as possible so I selected a very neutral fabric for the rest of the bag and the drawstring.  I believe the fabric is a natural (unbleached) muslin, but to be honest it was given to me so I'm not completely certain.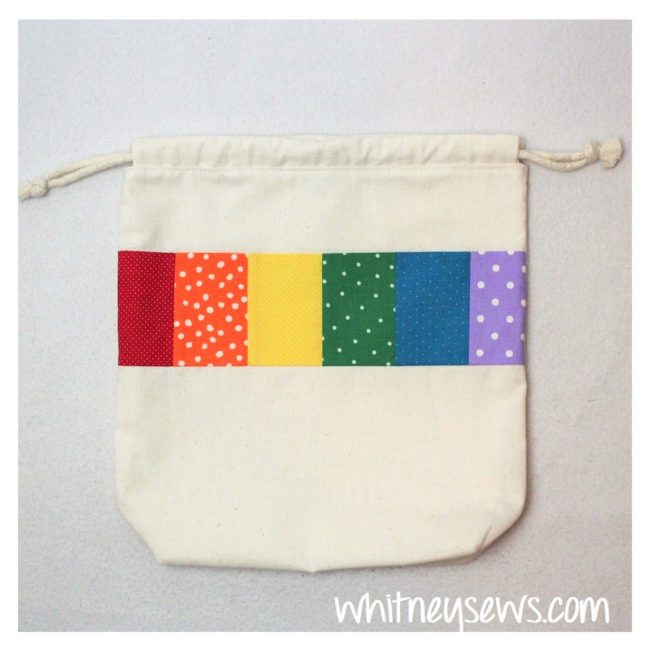 The bag is not hard to make (especially if you've followed any of my other drawstring bag tutorials).  However there are a lot of measurements to keep track of, so I created a corresponding PDF to go along with the step-by-step video tutorial.  Click HERE to get the PDF.  The PDF will be free for the first couple of days, then will go back to it's regular price.  Make sure you are subscribed to Whitney Sews on youTube or on WhitneySews.com so you don't miss out on these types of deals.
Anyway, enough chit chat!  You can find the step by step Rainbow Drawstring Bag tutorial HERE!
Are there any specific bags you want to see a tutorial for on Whitney Sews??  If so leave me a comment and let me know.
That is all I have for this week, I'll be back next Wednesday with another sewing how to.  Until then, Happy Sewing!
-Whitney-