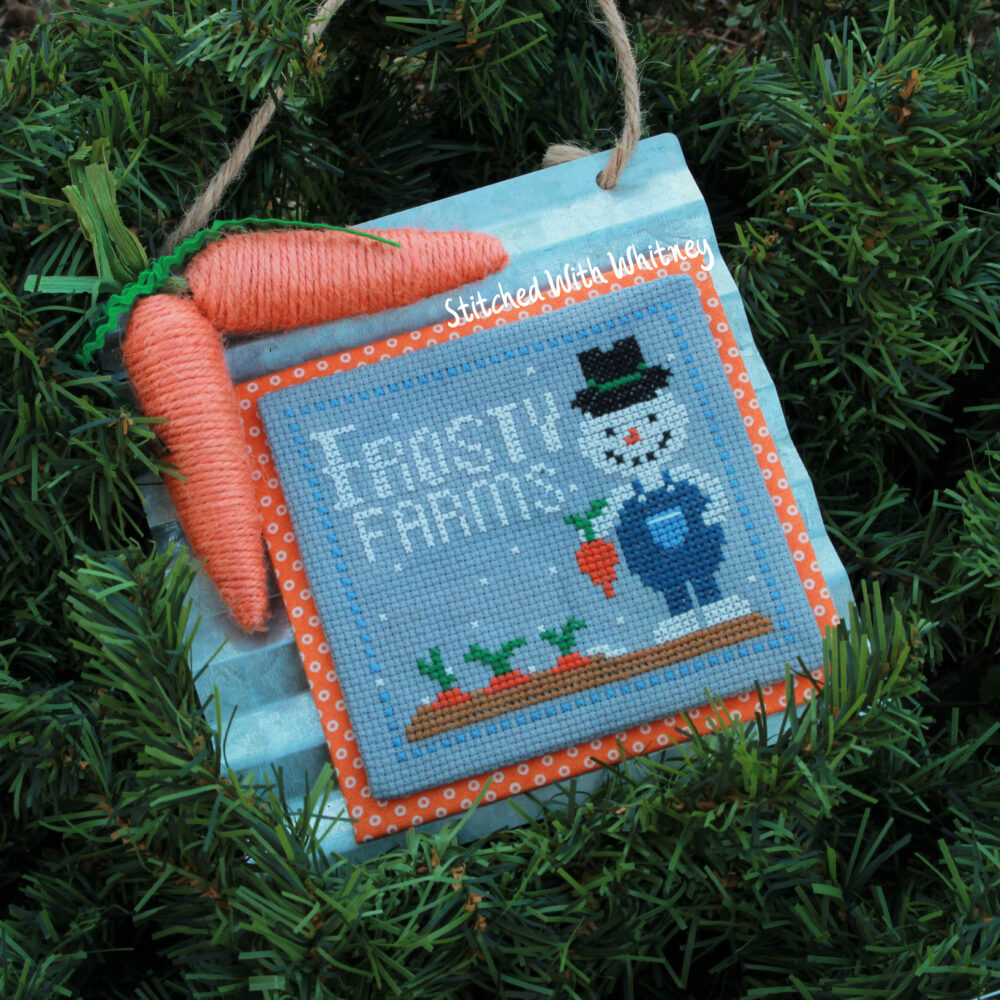 A few weeks ago I published the third cross stitch pattern in my Crop of Characters series – Frosty Farms. It's one of my favorites and the design that gave me the idea for the entire series. To celebrate the new release I'm having a sale on all of my Crop of Character designs. Until the end of November they are 10% off in my etsy store.
So far in the series I've shared Sunshine Seeds for Summer.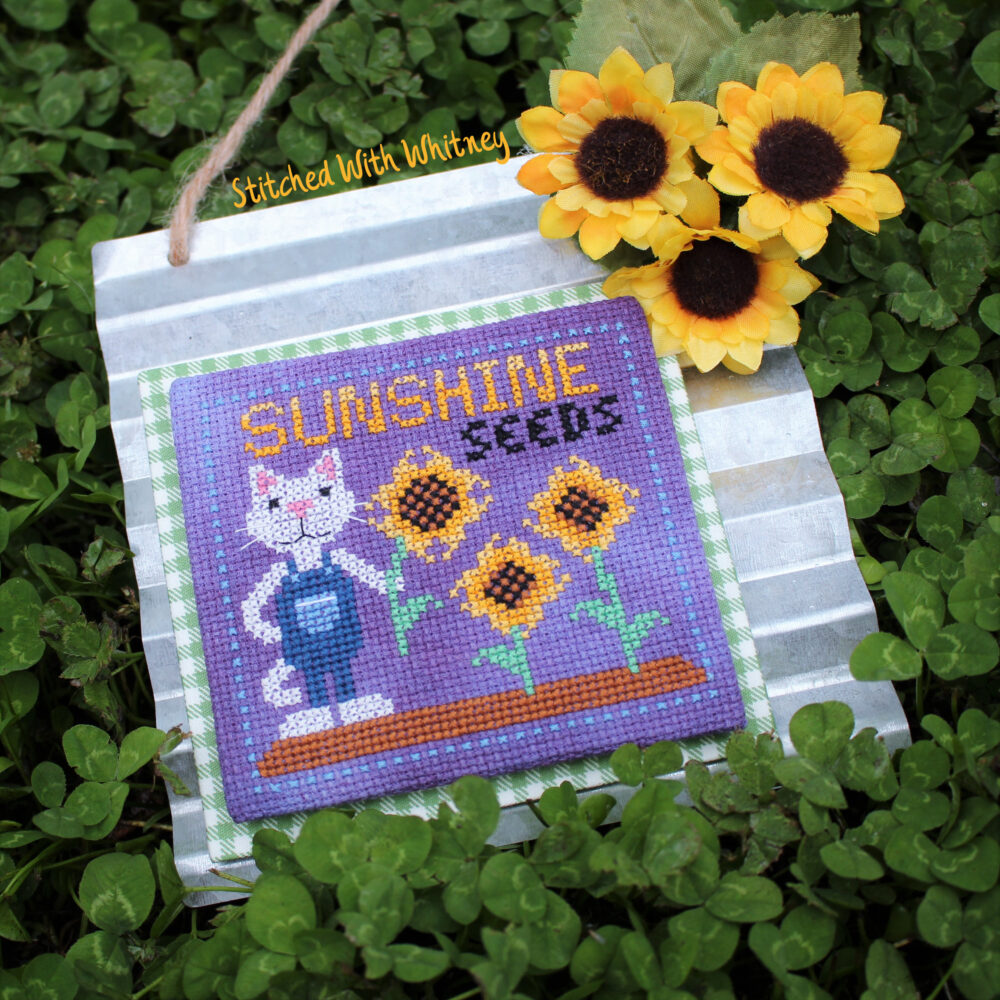 Pumpkin Patch for the Fall.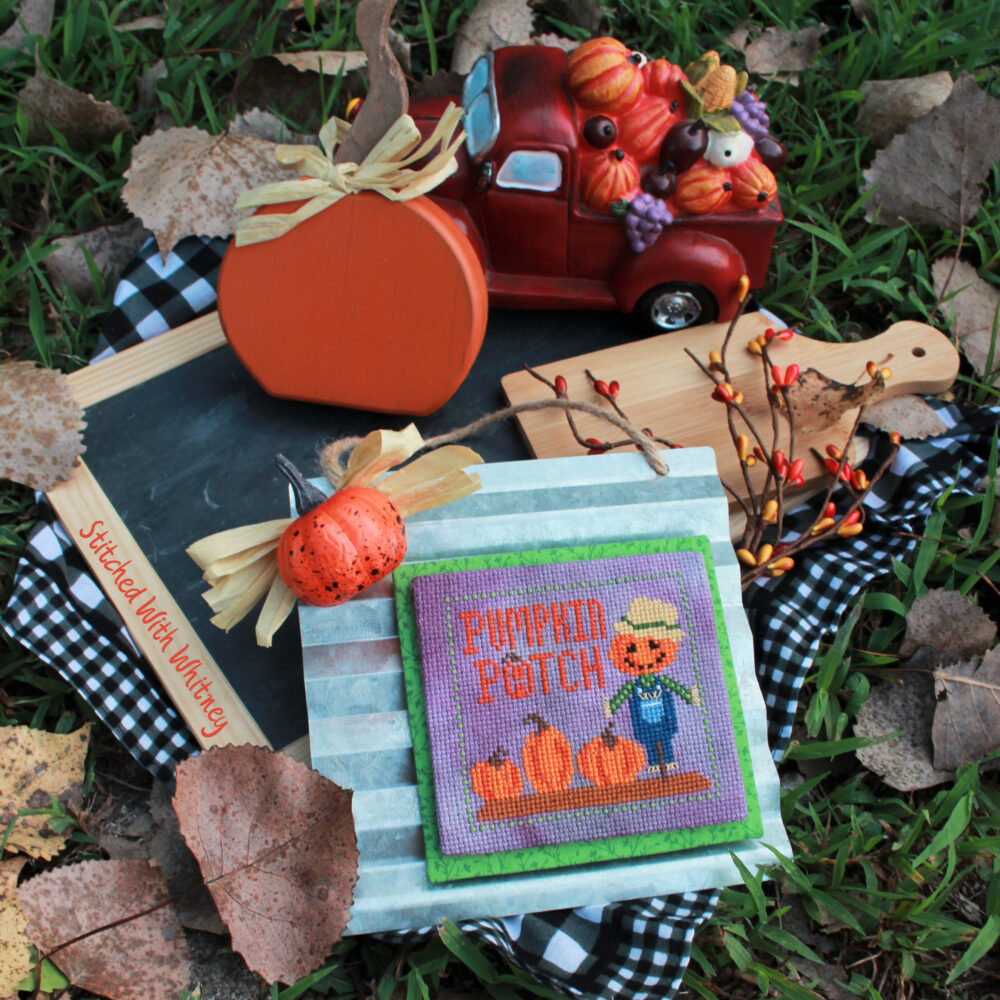 And now Frosty Farms for Winter.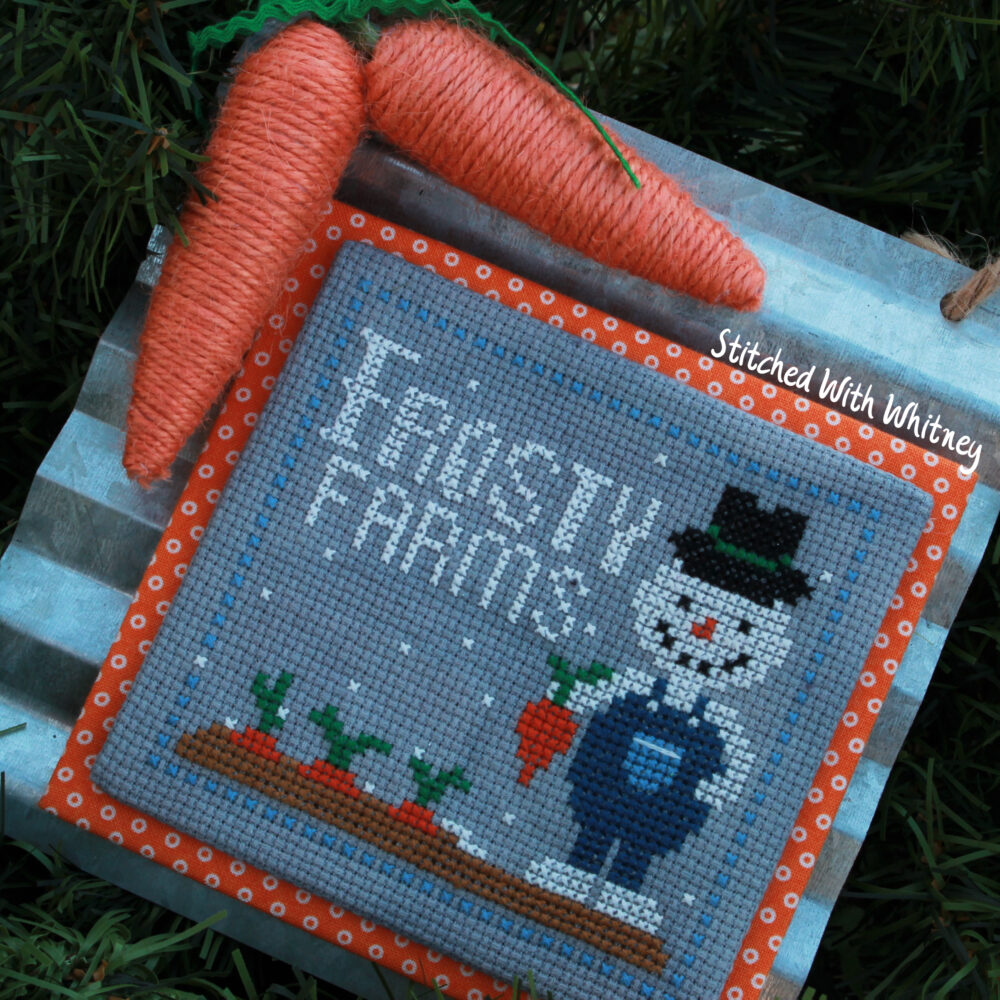 Any guesses what the character and crop will be for Spring? The first person who comments the correct character and crop will get a FREE copy of the pattern when it is released! (Comments must be left on this post on my website- WhitneySews.com )
I have been working on some other cross stitch designs as well that I can't wait to share in the future!
Until next time, Happy Sewing
-Whitney