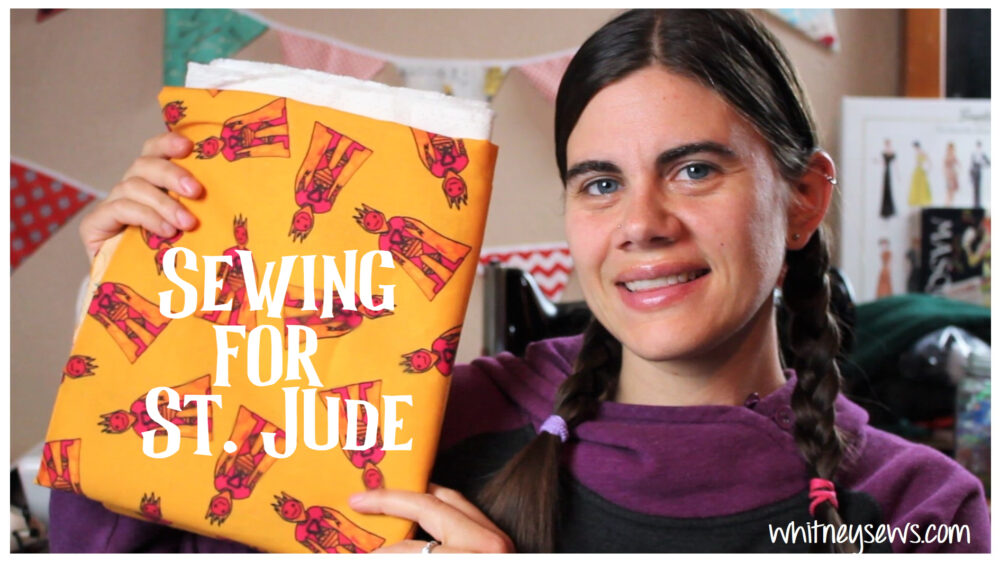 If you live in the United States you've probably heard about St. Jude Children's Research Hospital. I have seen the commercials on TV for many years, but it wasn't until recently that I began to learn more about St. Jude. I was watching a show recently (I believe it was Forged in Fire) when a contestant mentioned having been a St. Jude patient as a child. About that same time St. Jude and JoAnn Fabrics reached out to me and asked if I was interested in helping out with their annual fundraising event along with many other content creators.
They sent me two yards of the Fever Fighter fabric (designed by Ethan who is a former St. Jude patient). As I was deciding what to make from the fabric I began to read more about what St. Jude is working to do. They treat children with childhood cancer and other serious pediatric diseases…at NO cost to the families! The families are even given a place to stay and food to eat while their child is receiving treatment. I think that is amazing! But not only that, St. Jude has taken the childhood cancer survival rate from only 20% to over 80% in the 50+ years they have been operating. There are lots of other incredible states and facts, but those reasons alone inspired me to want to work with St. Jude to continue to insure that these kids are getting the treatment they need without families needing to worry about how they would pay for treatment.
In my video I share a little more about what St. Jude is doing while I make a drawstring bag using the fabric I was given.
If you also want to help support St. Jude there are a few ways you can do so. First is donating directly to St. Jude. You can do that HERE. I have set up a campaign to raise $500 for St. Jude and I would love to not only reach that goal, but surpass it with incredible generosity! You can also help by bidding on the bag I made in the video.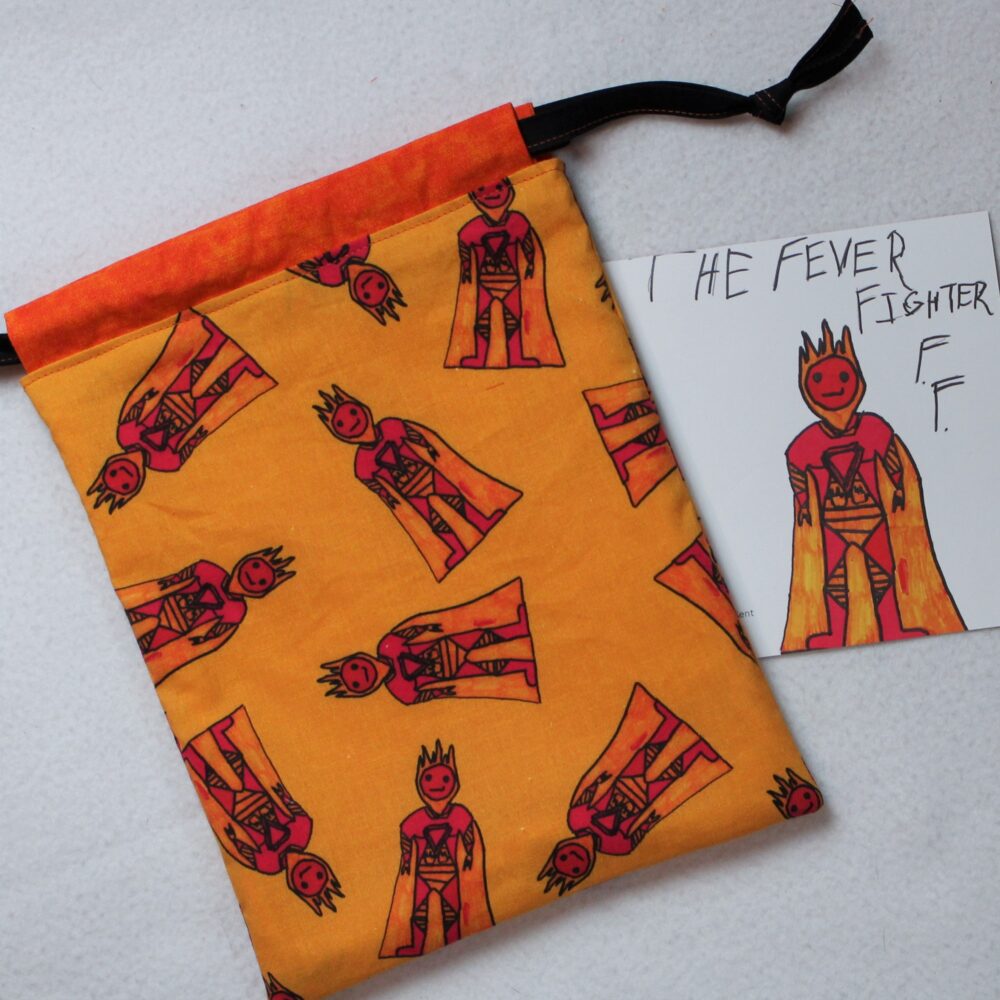 I have listed the bag on ebay for auction. All proceeds from the sale will go directly to St. Jude. You can bid on it HERE.
If you aren't able to help financially, another great way to still be involved is by liking, commenting, and sharing this post and the youTube video so more people will see it and hear about what St. Jude is doing.
I will share the actual step by step tutorial for the bag I made in the video as soon as I can. Until then, Happy Sewing!
Whitney