Hi everyone, I'm Whitney , the creator and host of Whitney Sews.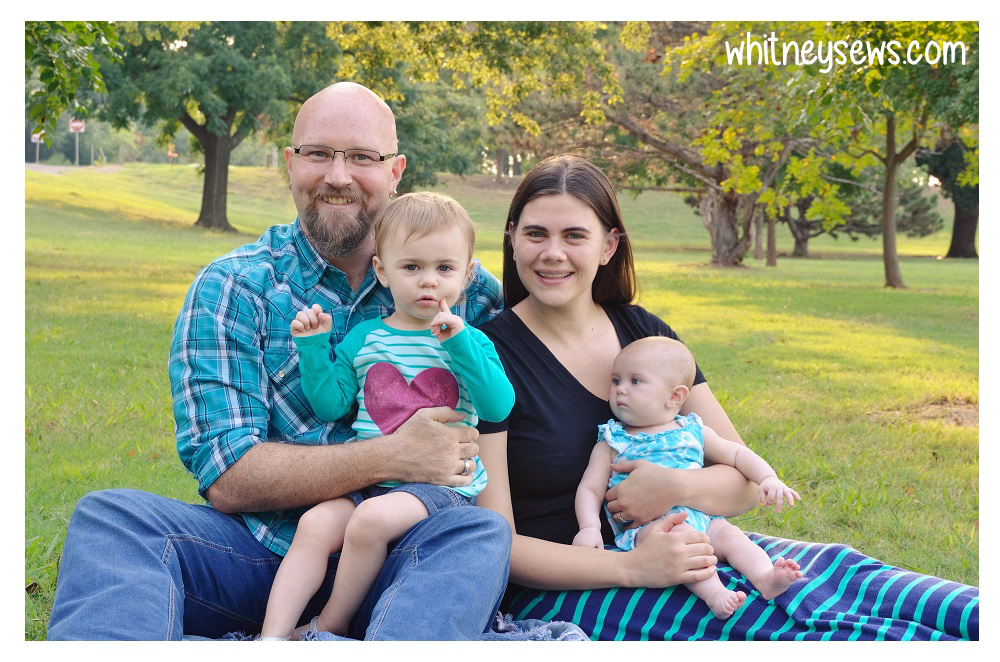 I live in Oklahoma with my husband, Jeremiah, and our two daughters, Peyton and Skyler.  My youTube sewing tutorial show, Whitney Sews, was created as a final project for Video Production II in college.  I've continued hosting the show on a weekly basis ever since.
My goal is always to create DIY projects that anyone can make, no matter their skill level.  On my channel, and here on my website, you will find tons of free sewing tutorials along with nonsewing craft projects, hauls, cosplays, and more.
You can find my handmade items for sale in my Etsy store GenerationGap.
Other places you can find me online:
Facebook – https://www.facebook.com/whitneysews/
Instagram – https://www.instagram.com/whitney_sews/
Pinterest – https://www.pinterest.com/whitney_sews/