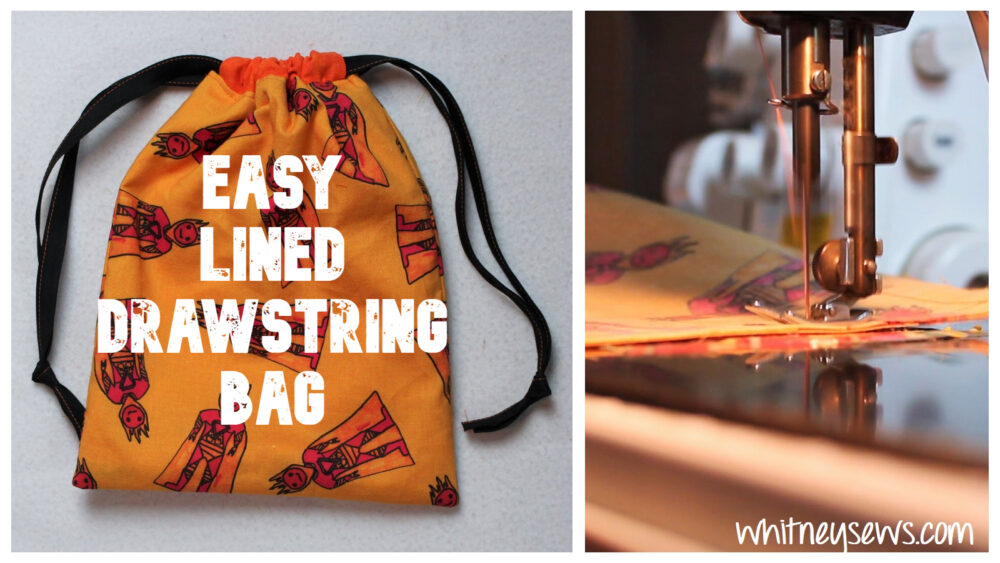 Drawstring bags are so easy to make but can fill so many uses in our daily lives! Today I'm showing how to make an easy lined drawstring bag.
This particular bag was made using the Fever Fighter fabric created by St. Jude and JoAnn Fabrics. I first talked about St. Jude in December 2021 and through the amazing generosity of the Whitney Sews viewers we were able to raise $1060 to help support St. Jude and the life saving services they provide for children.
But the fundraiser is over and today is all about how to make the actual bag. You can grab a couple of fabrics from your stash or two fat quarters plus ribbon or bias tape for the drawstring and you are ready to start.
You can follow along with my step by step tutorial HERE!
Want to make even more drawstring bags? I have several more drawstring bag tutorials you can watch HERE.
What is your favorite use for a drawstring bag? Reusable gift wrap? Small toy storage? What do you keep in them, I would love to know!
Until next time, Happy Sewing!
Whitney