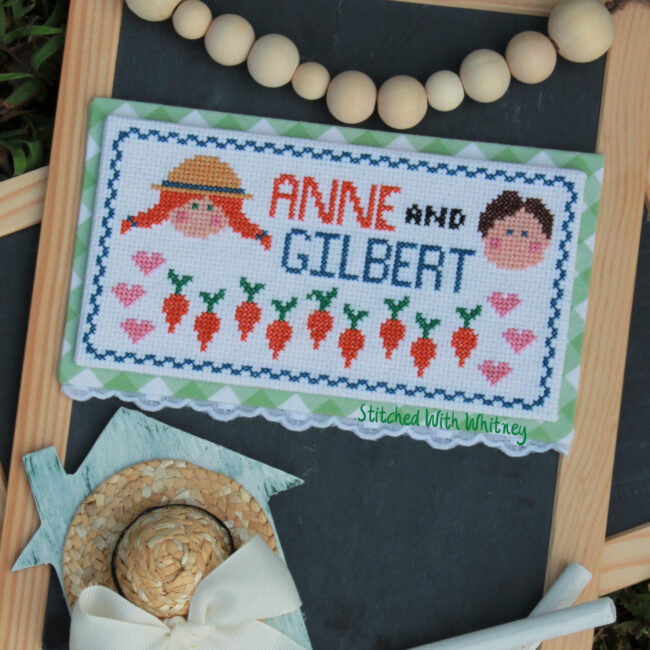 It has definitely been a bit since I've posted here…but I have been keeping busy. I have been doing a lot of cross stitching (and homeschooling and reading and taking care of chickens, etc). I have designed and posted two new patterns in my etsy store.
Last month I shared the second pattern in my Crop of Characters series.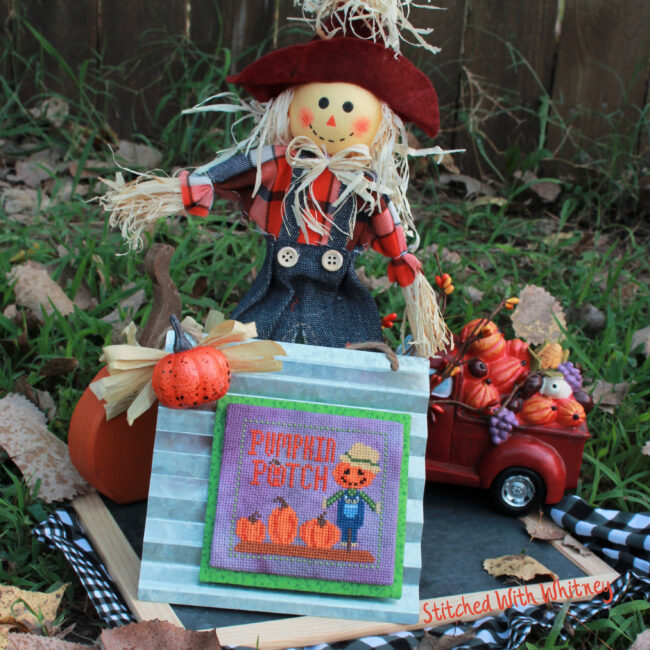 The design features a cute pumpkin headed scarecrow growing his own pumpkin patch. I think he is absolutely adorable! You can find that pattern HERE.
The second pattern is one inspired by Anne of Green Gables. Someone from our church loaned us the VHS tapes (the 1985 one) when I was a young teen/pre-teen and I fell in love with Anne of Green Gables! I was listening to the audio book again recently and knew I had to make a cross stitch in honor of Anne.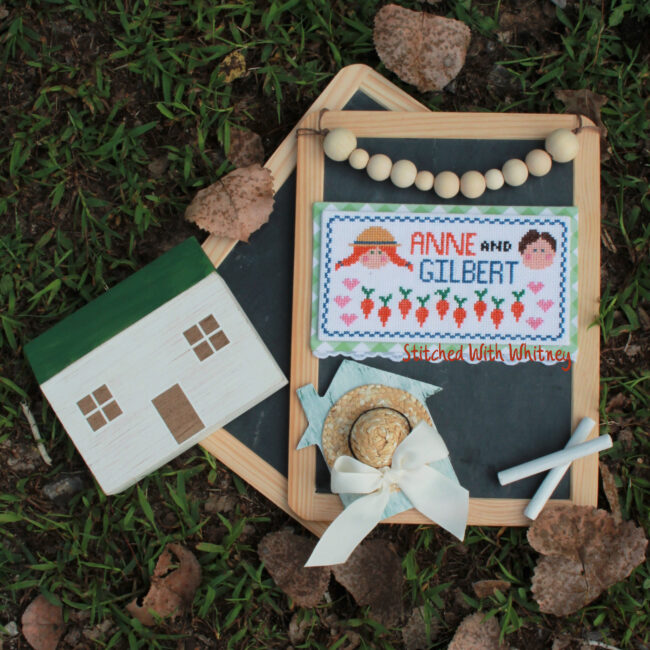 One of the most memorable moments was Gilbert pulling Anne's braid and calling her carrots then the reference to it at the end of the movie when they are walking through the pasture. *swoon* I thought a sweet little stitching bringing those moments together would be adorable.
Anyway, I knew as soon as I designed the piece that it HAD to be finished on a slate! I searched and searched and searched for a realistic looking slate and finally found one (by accident) at Mardel when I was buying a writing curriculum for my daughter.
You can find the pattern HERE to stitch your own.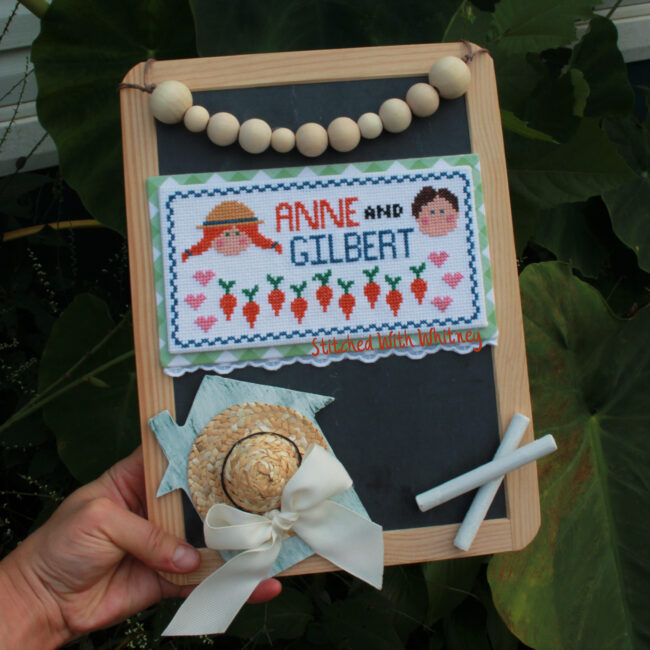 I think it would be fun to design several more pieces inspired by classic, beloved books and movies. I already have a couple in the works, but would love to know what books or movies you would like to see a cross stitch design for. BTW I FINALLY got the issue fixed that was preventing comments on my site. So please leave lots of lovely comments for me now 🙂
One last thing I wanted to share is a beautiful piece stitched by Jenny. She used my Sunshine seeds pattern, but adapted it to look like her own cat and I think it turned out adorable!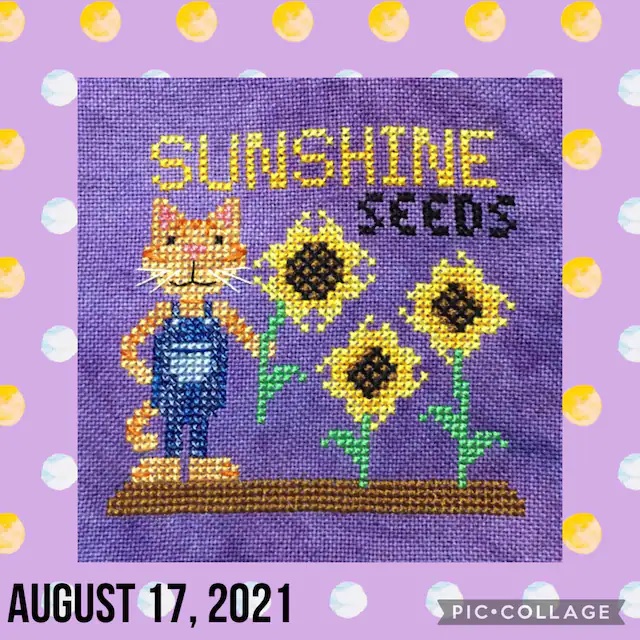 You can find the Sunshine Seeds pattern HERE.
I addition to all the cross stitching I have started on Halloween costumes for the girls! This year I'm challenging myself to only used repurposed materials. It cuts down on costs, better for the environment, and is a fun, creative challenge for me. I've already made most of Skyler's costume already and have just gotten started on Peyton's. I'll try to share some pics when they are done.
I think that's all I have for today. I hope you are having a wonderful week and happy sewing!
Whitney