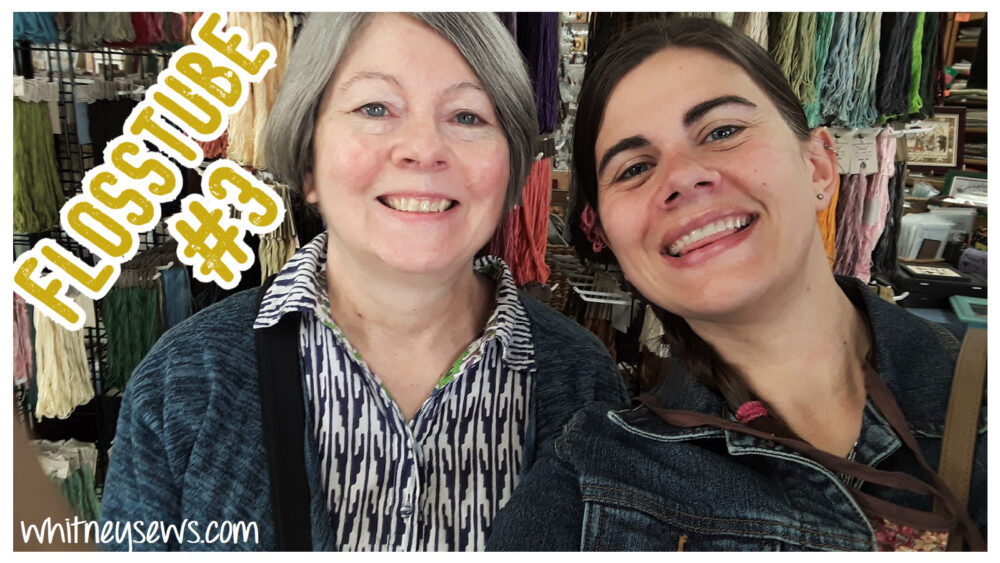 This past weekend I got to go up to my parents' house and spend time with my mom.  We talked cross stitching, filmed a new flosstube video, and even got to go to a local needlework shop WITHOUT the kids!  We had a lot of fun and spent two hours wandering around looking at all the cross stitch pieces on display and the patterns for sale.  The store was a lot larger than I expected, and we could have stayed much longer, but our hungry stomachs won.  
This week I'm sharing the Flosstube video Mom and I filmed together. We showed some of Mom's previous finishes, current projects, and designs she is planning to stitch soon.
This video is ALL about Mom's projects, in my next flosstube video I'll sharing my recent stitching.
While I was at my parents' house I also picked up my finished Sampler Sew Along quilt! My mom was amazing and took my finished blocks and sewed them together into a quilt top, quilted it, and bound it. It turned out so amazing! I'll be sharing photos and all the details for finishing the quilt soon.
Until next time, Happy Stitching!
Whitney